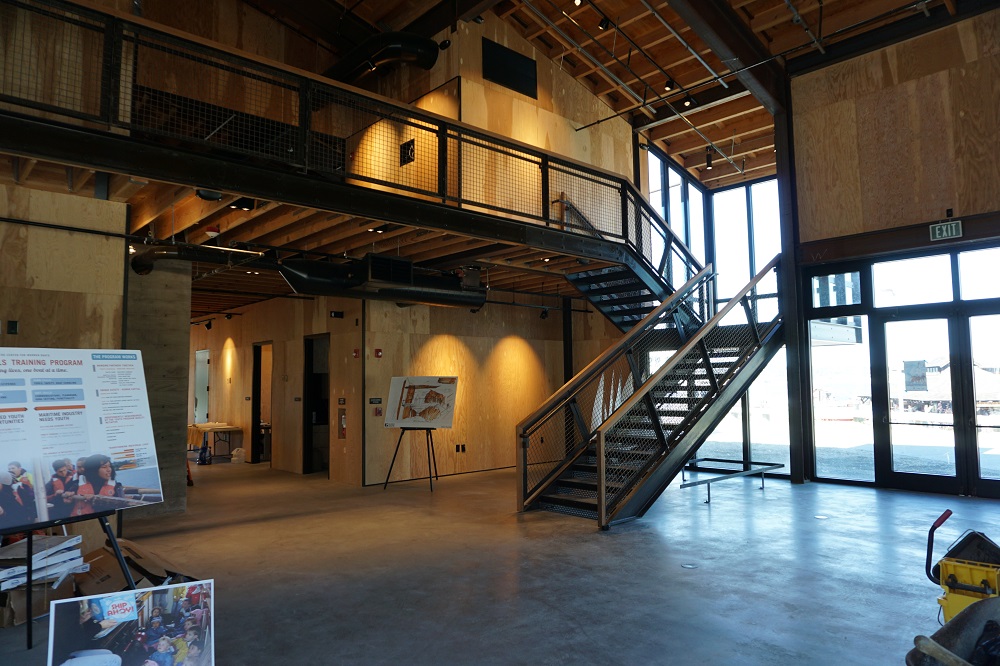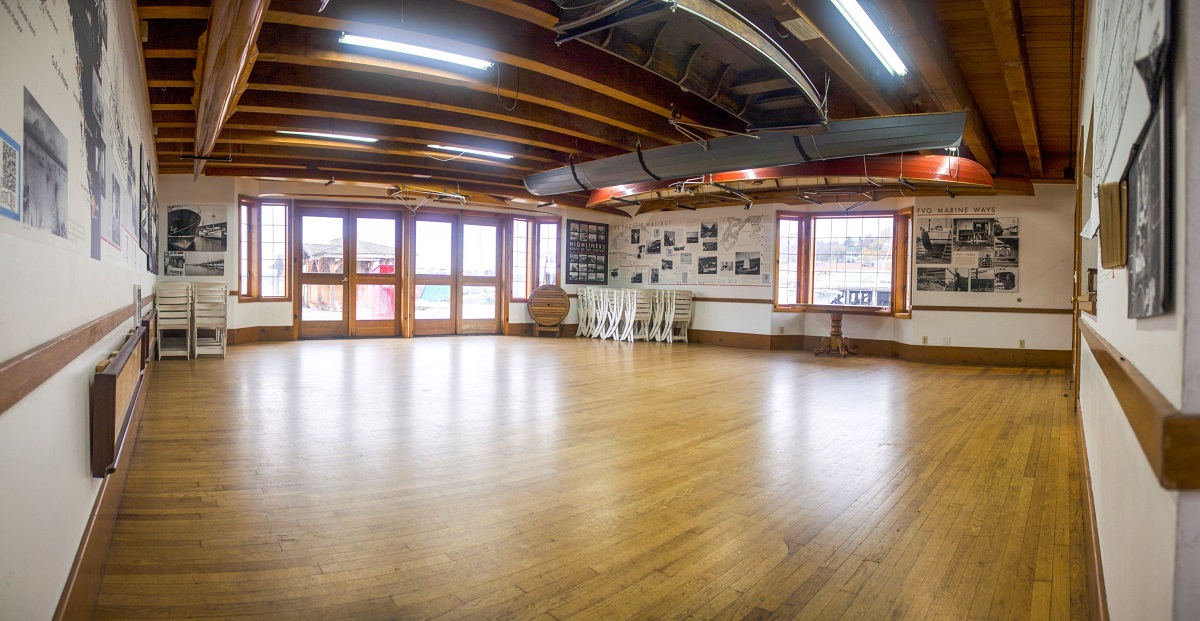 Private Event Rental
The Center for Wooden Boats has multiple spaces available for Private Events:
SOUTH LAKE UNION FLOATING BOATHOUSE GALLERY & DECK
Located on the south point of Seattle's Lake Union, our floating Boathouse Gallery and Deck offer exceptional views year-round. The event space is set among our notable collection of vessels, with a marina to the East, the Space Needle and historic Naval Reserve Building to the West, and the full activity of the lake to the North.
Each rental includes both indoor and open outdoor spaces.
LAKE UNION PARK WAGNER EDUCATION CENTER
Located on shore in Lake Union Park, the newly opened Wagner Education Center features stunning Olson Kundig architecture. Exposed iron, cedar and concrete create a modern, open feel. Floor to ceiling windows reveal Lake Union, the park, and peek into the working Boatshop. Various rental options include the upstairs Sail Loft & Classroom, or the entire space featuring a second story interior balcony and stairway Crow's Nest overlooking Lake Union.
Our spaces are ideal for a number of events, including:
Rehearsal dinners and small weddings

Holiday Parties

Birthday parties and social celebrations

Family gatherings

Fundraisers

Corporate holiday parties

Meetings and staff retreats
Full Service Catered Events
Please contact our exclusive catering partner,
Kaspars Catering & Events to book your event!
They can be reached at catering@kaspars.com or by phone at 206-298-0123.
Event Space Rental, without Catering
If you are interested in renting the space without catering please contact The Center for Wooden Boats directly to book your event! They can be reached at gallery@cwb.org. Please note that the cater waive fee is $175 for events without catering.
CWB Rental Rates can be found here. Note that catering, equipment and extras are not included.
More specification information about each space can be found here:
Specials!
Rent both spaces and receive 5% off the combined venue rental.

Become a Center for Wooden Boats member to receive 10% off your venue rental. Please ask about our membership rates, information and other benefits available!